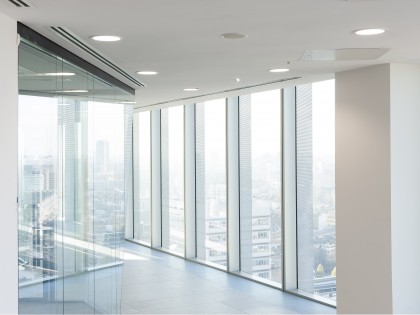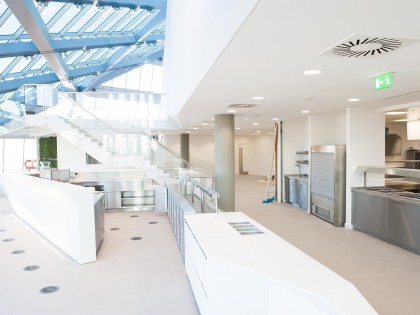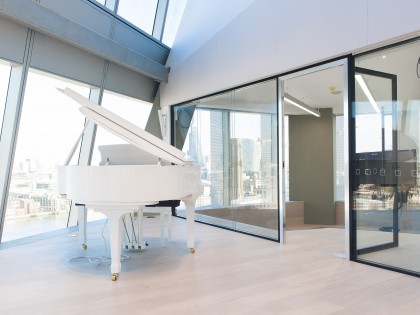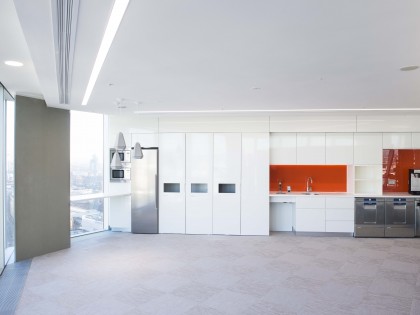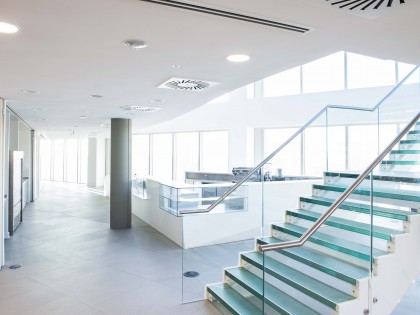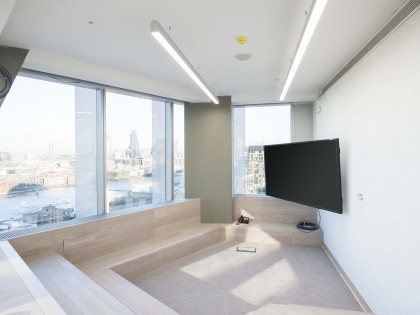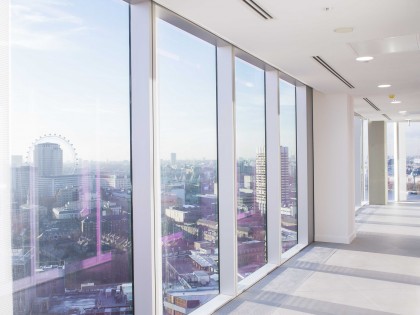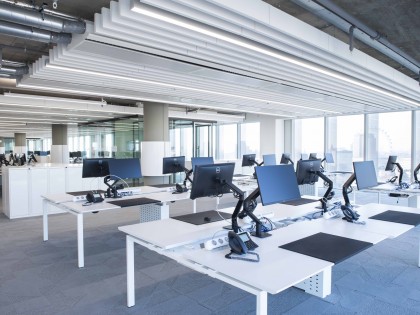 UBM Blackfriars Road
For this project, Bespoke Acoustic Interiors were required to adopt the use of an acoustic plaster system as a means of dealing with a large amount of sound reflection. The acoustic plaster system was to be applied to plasterboard ceilings as is conventionally done with acoustic plaster systems. Although the application of such a system is nothing new, the way in which Bespoke dealt with edge detailing, certainly improved the quality of finish and consistency. Instead of using installing movement joints, as is traditionally done, the use of customised Seamless Abutment sections was employed as a means of creating consistently seamless edge detailing. The result was an acoustically effective environment, as you would expect through the use of an acoustic plaster but with the addition of invisible joints, which is unheard of within this area of the acoustic market.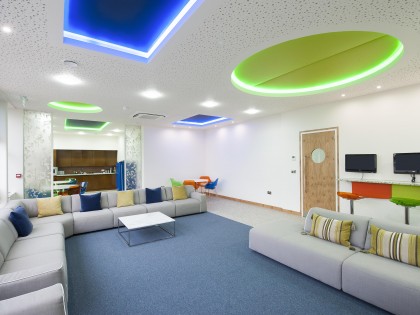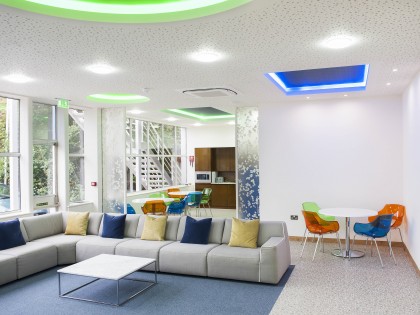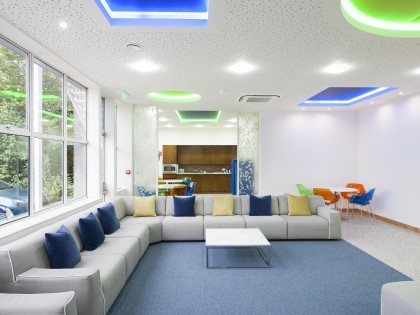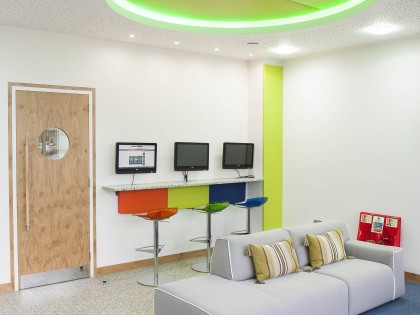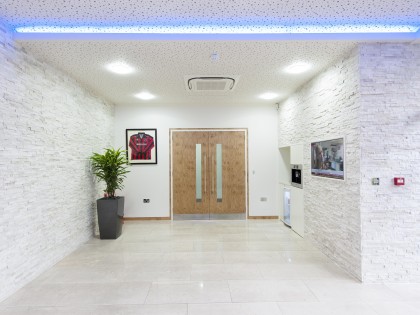 Argent House – Bedford Insurance
This particular client had a variety of important acoustic requirements due to the nature of the space and its intended use. Within the space, the idea was to create an expansive, open plan call centre, surrounded by the senior officer suites, board rooms and other communal areas that required quiet. In particular, we had to deal with the issue of excessive open area noise. In order to do so, we employed a variety of materials as a means of increasing absorption within the construction of the project. The result was a visually pleasing work environment that performed well acoustically.