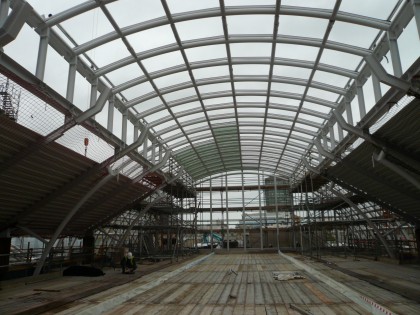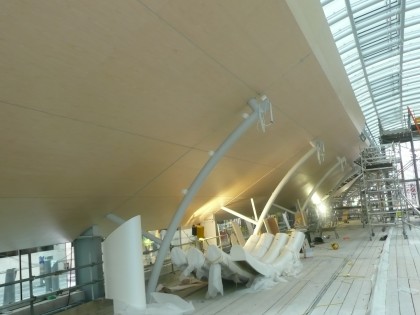 St David's Mall
This project included a sizeable timber lantern, running the full length of the shopping mall. Again, as with many of the projects we involve ourselves with, the key to a successful build was in the sub construction. As the area to be covered was vast, a solution was required to achieve a common variant within the construction that would allow for accelerated manufacture, distribution and installation. In order to do so, a tapered element was included, which allowed a successful interface between materials and a final veneer finish to be fitted in an equally efficient manner.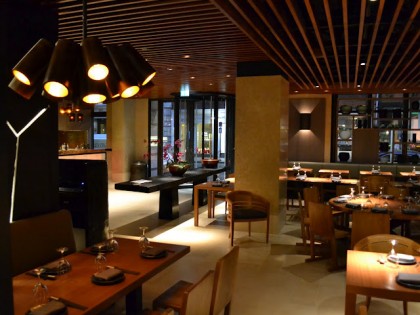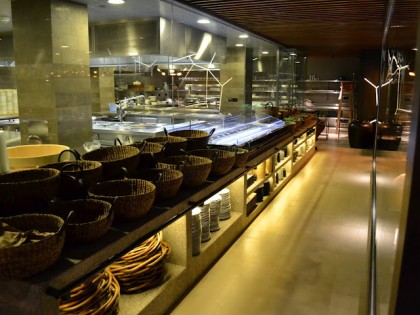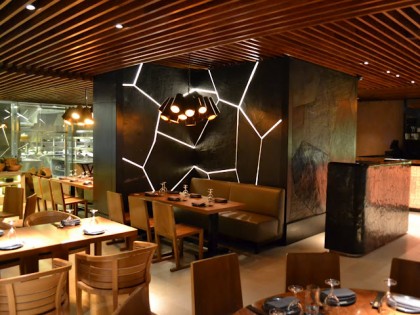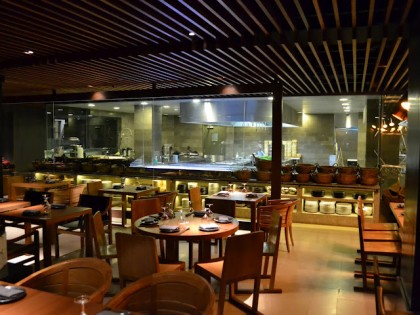 Novikov Restaurant – Berkeley Street
Bespoke Acoustic Interiors were employed to complete the fit out of this retail environment. The project was complex in the way that sub construction elements required suspension from an existing concrete slab ceiling. The concrete slab was cast to a minimal thickness, which made standard methods of build impossible. We devised a way of using secondary deflection, which under load, was not level. In order to overcome this issue, finished elements were hung and then levelled, which allowed us to complete a large area and produce what was an overall visually appealing timber ceiling.